Animals Pedal SURFING POLAR BEAR BASS OVERDRIVE MOD BY BJF
Regular price
$118.99 USD
Regular price
Sale price
$118.99 USD
Unit price
per
Sale
Sold out
Share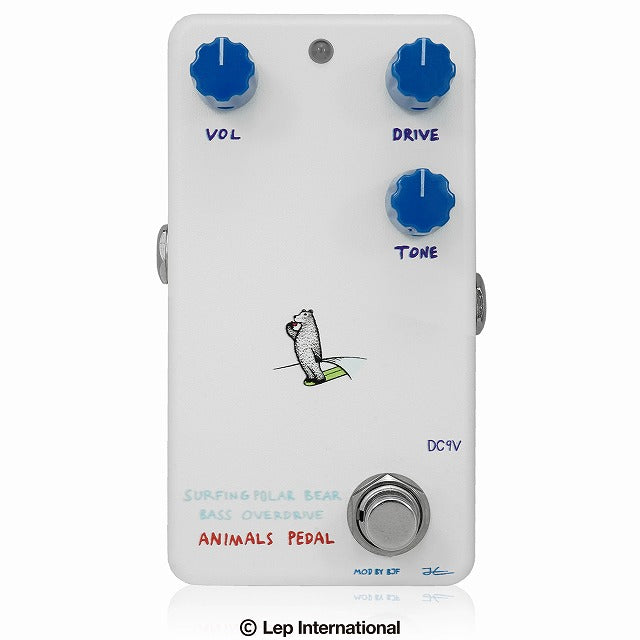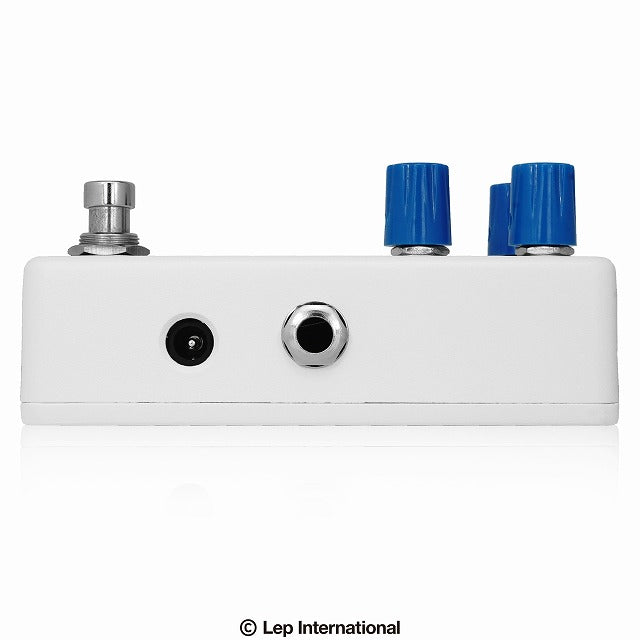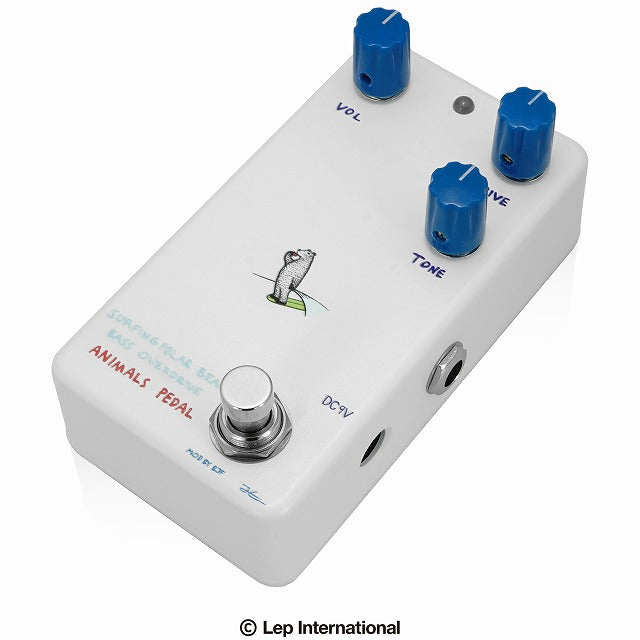 When you're playing bass on a track, you may feel that the bass sound doesn't "sit" well within the track sonically. Especially with songs that are more intense or fierce sounding. If you want to make a more aggressive tone with your bass, distortion can be extreme like a fuzz – or you can use a more light-gain solution that retains the tone of your bass. This is the Surfing Polar Bear Bass OD (MOD BY BJF)

Based on Animals Pedal's popular Surfing Bear Overdrive pedal, we have made the best bass overdrive possible with the help of genius effects designer Björn Juhl from BJFe – the IT'S JUST SURFING POLAR BEAR BASS OD MOD BY BJF. In addition to helping create an overdriven sound from classic tube bass amps from the 60s and 70s, modern electric bassists are also playing heavier lines in unison with the rhythm guitars to create massive riffs.

Try the SPBBOD with your fingers and see how it responds dynamically to every note. You can switch from clean to overdrive with your volume knob or your playing strength. Hit it hard and get the OD edge. Play softly and be rewarded with rich almost clean tone. The choice is up to your fingers. It's not only the rest of the band, but also the sound and feel of the overdrive where you can clearly hear the low end and root notes with a beautiful edge on top of your bass tone that can propel you into the spotlight!

●Control
Vol.: Adjust the overall volume.
DRIVE: Adjust the strength of the distortion.
TONE: Adjust the tone. It is also possible to adjust the bandwidth that is the key to the bass sound, especially in the ensemble to put the bass forward.

SURFING POLAR BEAR BASS OVERDRIVE MOD BY BJF ADOPTS TRUE BYPASS FOOTSWITCH AND DRIVEN BY 9V BATTERY OR STANDARD CENTER MINUS DC9V ADAPTER

●Specifications
Current consumption: 4mA
Input impedance: 330K
Output impedance: 50K

Size: 64 W x 112 D x 50 H mm (including projections)
Weight: 383g


※When using batteries, please unplug the input jack to reduce battery consumption when storing the effector. Also, if you don't use it for a long time, please remove the battery and store it.