Animals Pedal Car Crush Chorus/Vibe
Regular price
$118.99 USD
Regular price
Sale price
$118.99 USD
Unit price
per
Sale
Sold out
Share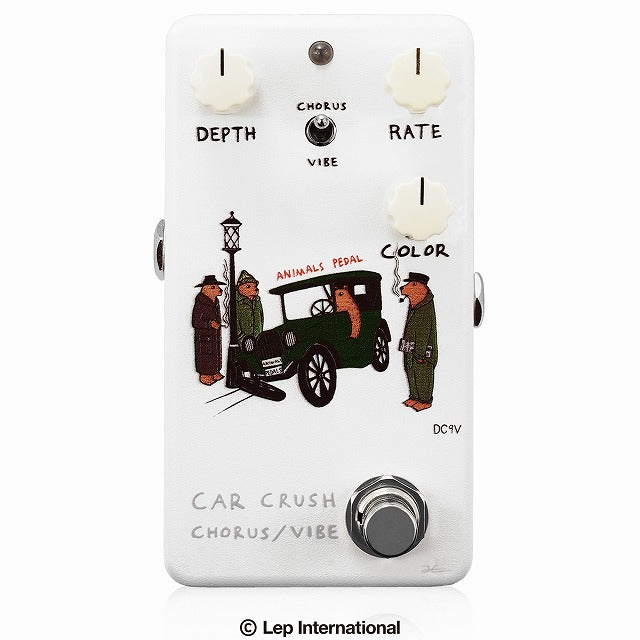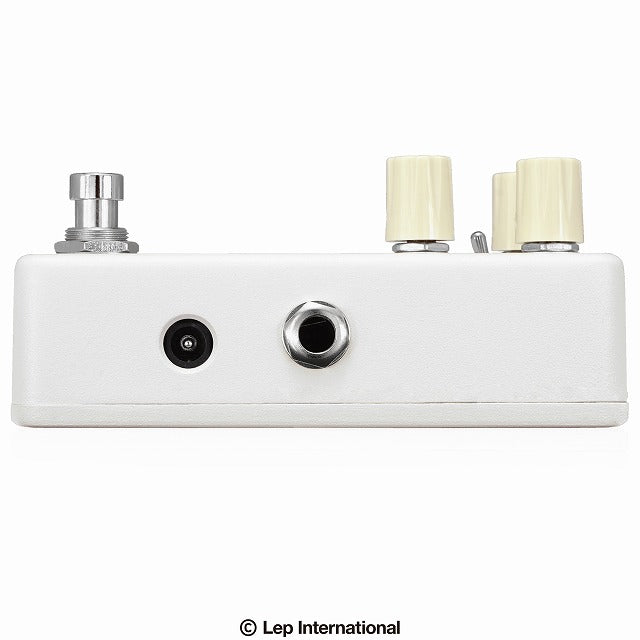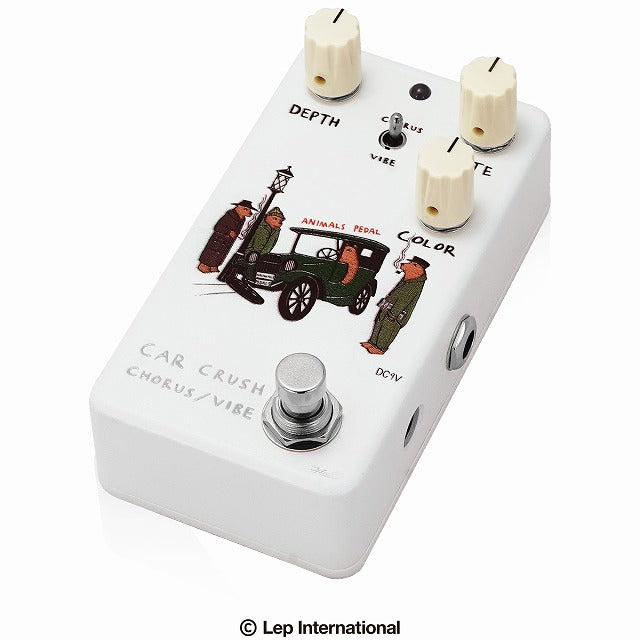 The "psychedelic" sound was born during the turbulent times of the 1960s at the end of the decade. One particular effect that was born in Japan during these times was a modulation that became a superstar in those times – an effect that tried to recreate the famous large organ speakers that had rotating lower and upper speakers to make a three-dimensional swirl that has been irresistible to guitarists ever since. The heavy throbbing tones shake like the wind as they rotate in sonic space. The sound of this mysterious box was rarely known at the time, until a particular left-handed guitarist used it and became a guitar "God".

The original was called the Uni Vibe and is still in use all over the world – however, they are expensive to buy and expensive to maintain, like much vintage gear. Animals Pedal brings this sound to your pedalboard affordably and reliably with the Car Crush Chorus/Vibe.

Our latest version of the CCCV has improved access to the footswitch by placing it to the front right spot on the pedal, while also making it easier to change the battery when needed. The art has been upgraded, and the circuit has been fine-tuned and expanded to work well with a wider range of guitars and amplifiers.

Combine the CCCV with a distortion or overdrive effect to hear it come to life. Experiment with placing the pedal in front or behind your dirt pedals to hear the different textures possible. Not only classic tones are available, you can make new sounds with this unit, especially if you combine it with a reverb or delay unit. The three control knobs and one switch make it easy to operate. Let's experience the classic modulation tones of the late 60s and today in one easy-to-use box that will get your psychedelic freak on!

Jonas Cleasson, a surf art painter from Australia has created this art design for Animals Pedal.

●Controls
DEPTH: Adjusts the depth of the modulation.
RATE: Adjusts the speed of modulation.
COLOR: Fine-tunes the frequency response and controls the effect tone.
CHORUS/VIBE: Selects between the chorus and vibe effects.

Car Crush Chorus / Vibe adopts a true bypass footswitch and is powered by a 9V battery or a standard center minus DC 9V adapter.

Current consumption: 5.5mA
Input impedance: 500k
Output impedance: 10k

※When using batteries, please unplug the input jack to reduce battery consumption when storing the effector. Also, if you don't use it for a long time, please remove the battery and store it.
 Size: 64 W x 112 D x 50 H mm (including projections)
Weight: 390g