Animals Pedal Custom Illustrated 046 Sunday Afternoon Is Infinity Bender by 100年 "無題"
Regular price
$169.00 USD
Regular price
Sale price
$169.00 USD
Unit price
per
Sale
Sold out
Share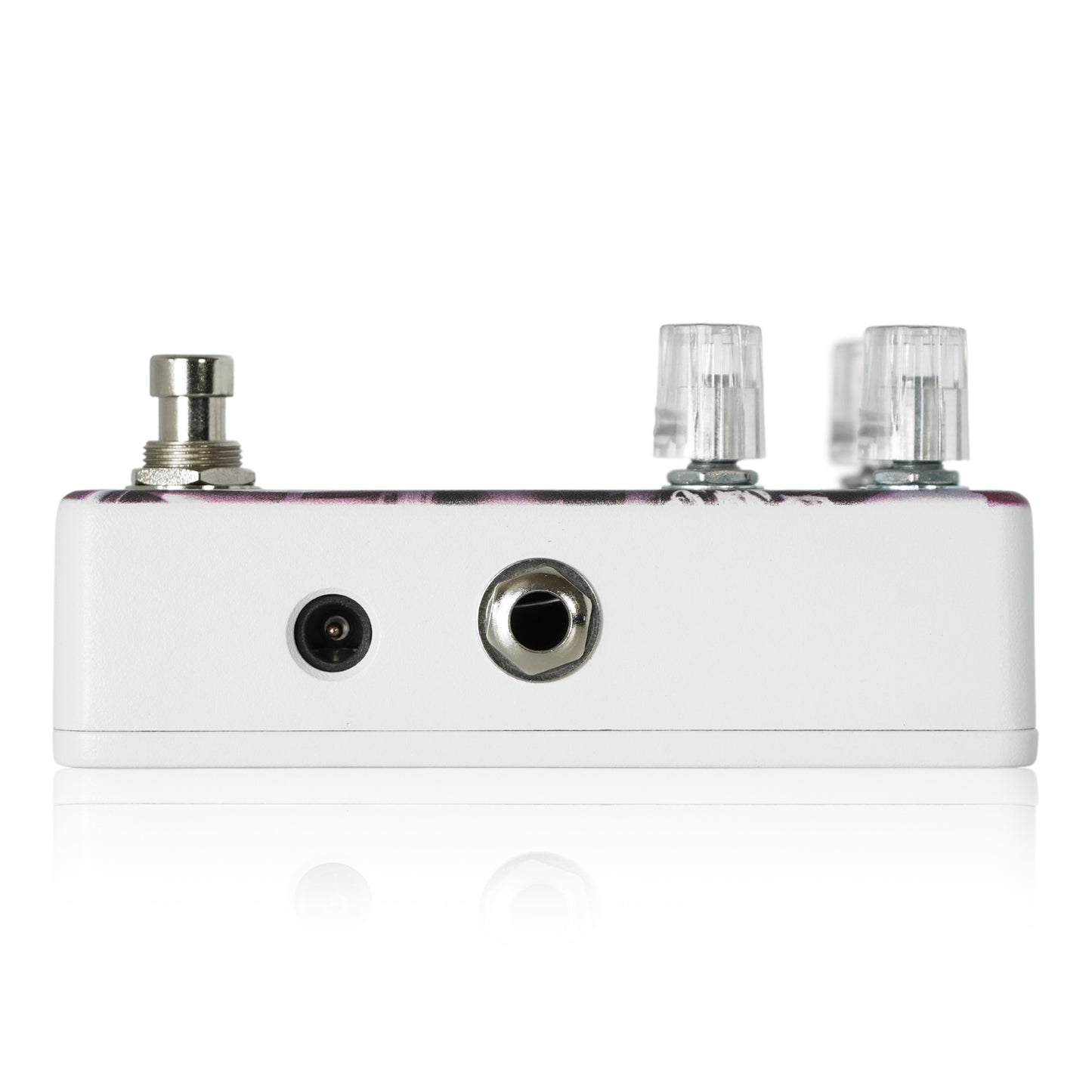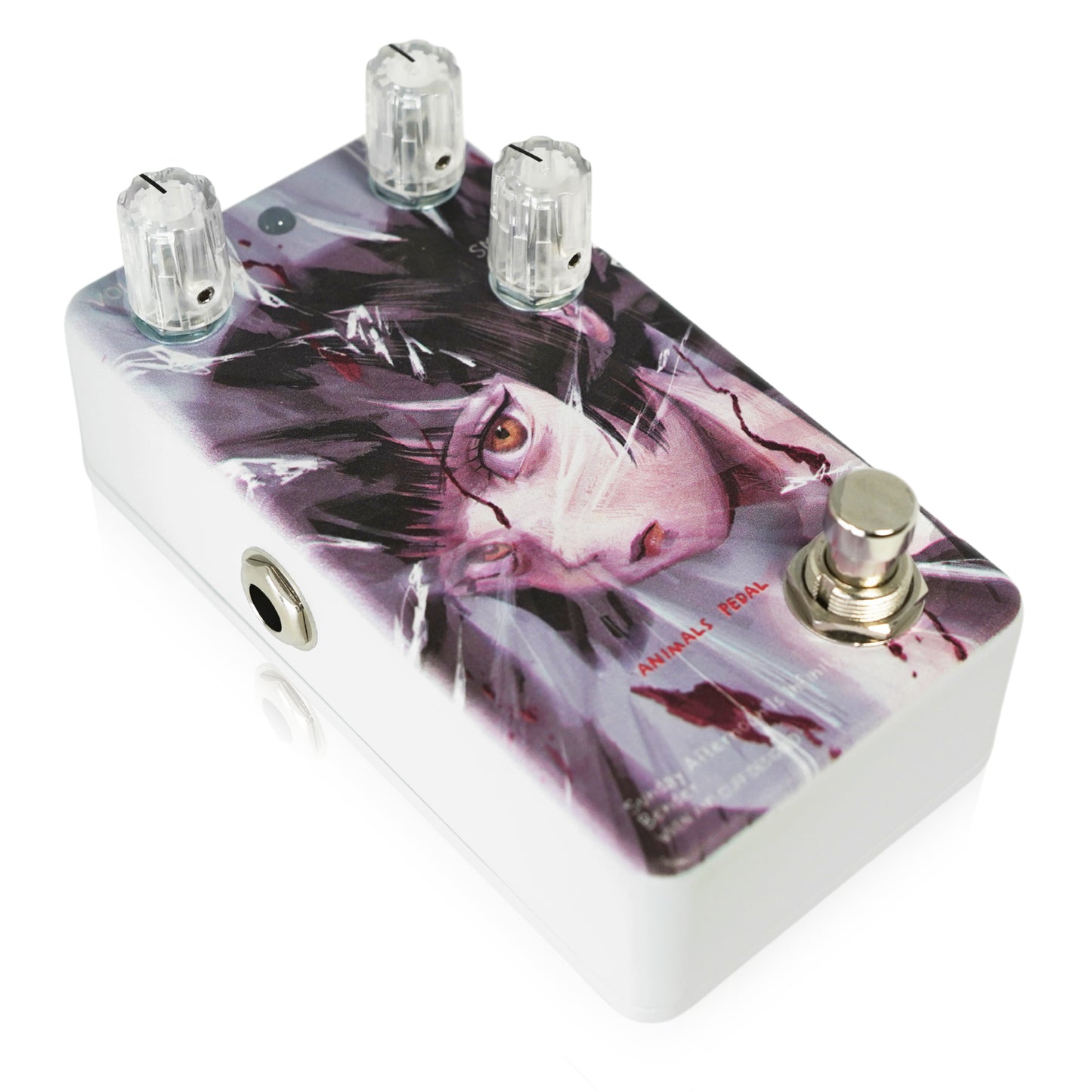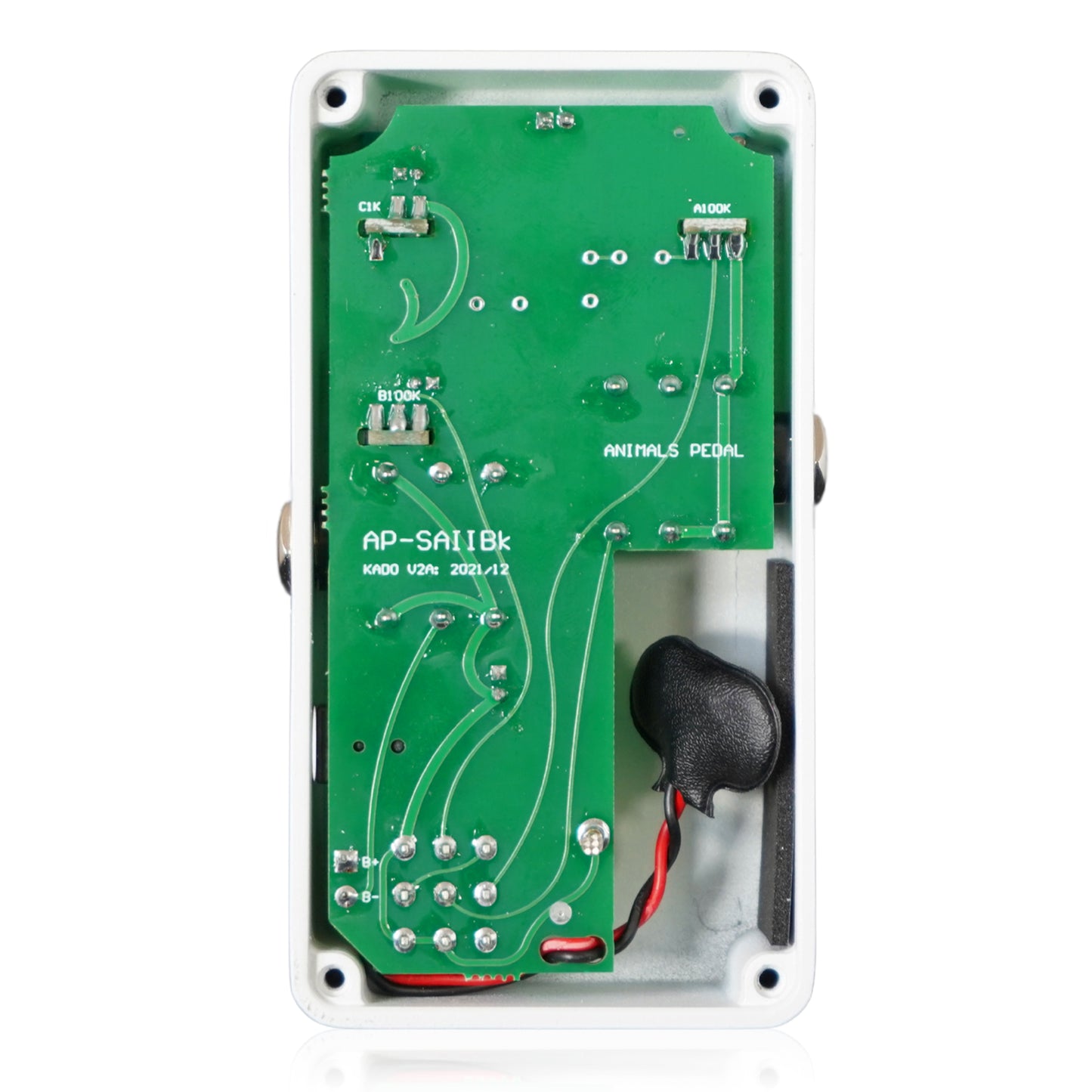 100年 氏 (Twitter@letsfinalanswer)


Get your classic fuzz tone needs satisfied with this classic take on the vintage mid60s UK "Bender" style of sonic mayhem, brought to you by the design team at Wren and Cuff! Once again, Animals Pedal brings together world-class designers with our precision manufacturing and aesthetic. This pedal revives that classic 60s bender style fuzz sound with some modern features. Our SAIIB can work well with a much wider variety of amplifiers than the original fuzz can, making it much easier for newer players to have fun with fuzz. The sound and function remain the same, but the entire sound has been fine-tuned and expanded for a more polished and recording-ready guitar fuzz sound.

With the dominant midrange frequency around the low mid area, the SAIIB has a thick and warm character that is heavier and more gainey than a fuzzface-style machine. There is more tonal variety and more gain on tap with our pedal, without losing the classic bender-style sonic character. If you play this fuzz into a clean amp, the fuzz will be a very distinct "FUZZ" sound if you have the gain set high. Experiment with your volume knob on the guitar and try to play your rhythm parts between 7-8 – switching to lead solos, crank it up and let the gain fly. Learn to play the fuzz as it plays you. Of course the SAIIB sounds very good with tube amps that are already starting to distort a little, just like in the 60s. Bring your gain down and hit the neck pickup for warm, liquid lead lines that flow from your soul. Animals Pedal "Sunday Afternoon Is Infinity Bender" will take you there.

●Control
VOLUME: ADJUST THE OVERALL VOLUME.
FUZZ: Adjusts the strength of the distortion.
SMOOTH: Adjusts the tone balance, warmth and edges.

Sunday Afternoon Is Infinity Bender adopts true bypass footswitch and is powered by a 9V battery or standard center minus DC 9V adapter.

●Specifications
Current consumption: 1mA
Input impedance: 4.7K to 100K
Output impedance: <3.3K


※When using batteries, please unplug the input jack to reduce battery consumption when storing the effector. Also, if you don't use it for a long time, please remove the battery and store it.